About
C

on

S

erv

E

poxy LLC

Scroll down for a list of notable locations where ConServ Epoxy LLC Products have been used…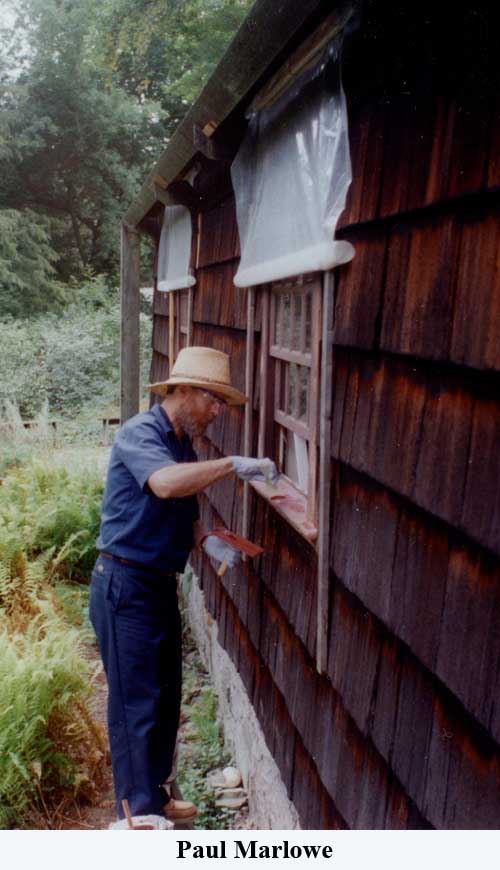 Our Story...
Paul Marlowe, current owner of ConServ Epoxy LLC, is proud to continue a significant tradition of master installer ownership for ConServ Epoxy. He is also the owner of Marlowe Restorations LLC, a historic building preservation company, and has been using the ConServ Epoxy system since 1987.
Over this period, Paul Marlowe worked with the company owners, at first founder Harrison Goodall and later Bruce Whipple, to develop a full range of techniques for employing these versatile products. Both Mr. Goodall and Mr. Whipple are pioneering wood conservation practitioners themselves and never ceased to test and adapt their product under field conditions.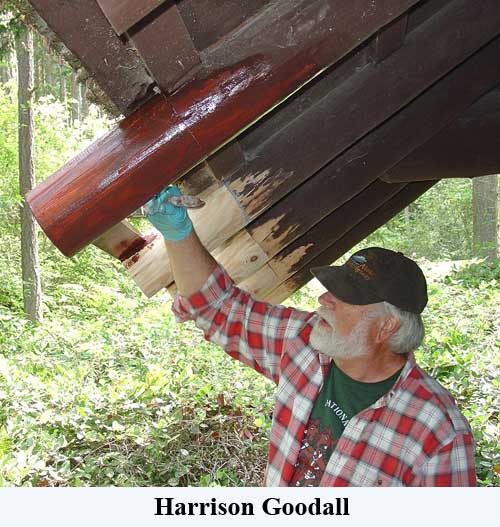 Mr. Goodall originally formulated the ConServ Epoxy repair products to satisfy his own requirements for a reliable wood conservation epoxy. At the time, epoxies were used primarily as adhesives for integrated circuitry in the space industry and similar unrelated applications. Unable to obtain the raw materials in anything less than industrial quantities, 55 gallon drums, Mr. Goodall began to market Conserv Epoxy simply to find an outlet for this excess material and to procure the product for his own projects.
ConServ Epoxy LLC is grateful to the expert specifiers and installers for their long support, and their continued promotion of the tradition of industry collaboration which has helped to keep this product state of the art. Please visit our blog, to find a wealth of product information and ways to resolve important product application issues. Check out our ever expanding product line, and read the accompanying literature to ensure you have a positive experience working with the products.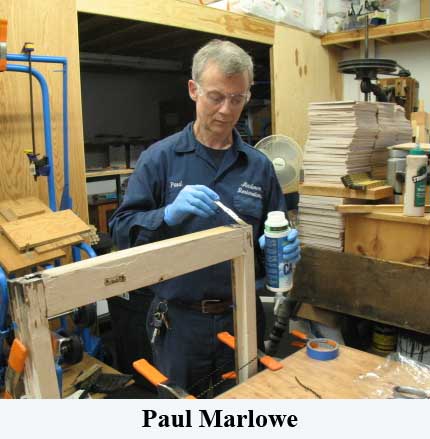 We offer professional consulting, assessment and training services for wood decay conditions throughout the country and into Canada. Whether on site or over the phone, we can help you with the important aspects of planning and carrying out your project. Contact Us, and/or visit our service company Marlowe Restorations LLC, and let us help with your restoration or repair.
Your questions, suggestions and participation are actively solicited. ConServ Epoxy LLC looks forward to meeting your needs for this superior wood conservation system for many years to come.
Here is a sampling of locations where ConServ Epoxy LLC Products have been used…
US National Forests:
AR: Ouachita NF
CA: Mendocino NF
CO: Pike & San Isabel National Forest, Cimarron & Comanche National Grasslands (PSICC)

White River NF
Grand Mesa NF

ID: Boise NF
NM: Carson NF
OR: Willamette National Forest, McKenzie River Ranger District
TN: Cherokee NF
WV: Monongahela Forest
Parks Canada:
YT: Dredge No. 4 National Historic Site, Dawson City
US State Parks:
NY – Long Island Division: Connetquot River State Park, Oakdale
WA: Deception Pass State Park, Picnic Shelter
US Sites:
CT: The Children's Center of Hamden

Little Red Schoolhouse, Northford c1805
The Maritime Aquarium at Norwalk
The Norwalk Museum
Yale University, New Haven
The Mark Twain House and Museum, Hartford

IL: Log Cabin Village, Quinsippi Island
KS: Old Cowtown Museum, Wichita

Veteran's Administration Building, Leavonworth

MA: Amherst College

Mount Holyoke College, Art, South Hadley

NY: Grace Episcopal Church, Brooklyn

NYC City Hall
The New York Botanical Garden, Bronx
Old Westbury Gardens, National Register of Historic Places

PA: Historic Rittenhouse Town, National Historic Landmark, Philadelphia

Mifflinburg Buggy Museum, Mifflinburg

VT: Bennington College
US National Parks:
AK: Denali National Park and Preserve

Sitka National Historic Park

AZ: Grand Canyon NP

Hubbell Trading Post National Historic Site

CA: Death Valley NP

Presidio of San Francisco

CO: Rocky Mountain NP
KS: Fort Scott National Historic Site
MN: Voyageurs NP
NM: Acoma Pueblo National Historic Landmark

White Sands National Park

OR: Oregon Caves National Monument & Preserve
TX: Lyndon B. Johnson National Historic Park
UT: Bryce Canyon NP
VA: Monticello National Historic Landmark
WA: Ebey's Landing National Historic Reserve
WY: Grand Teton NP
Canada Sites:
ON: Notre Dame Cathedral, Ottawa

Ontario Legislative Building at Queen's Park, Toronto
Church of Our Lady Immaculate, Guelph
Canadian Museum of Nature, Ottawa